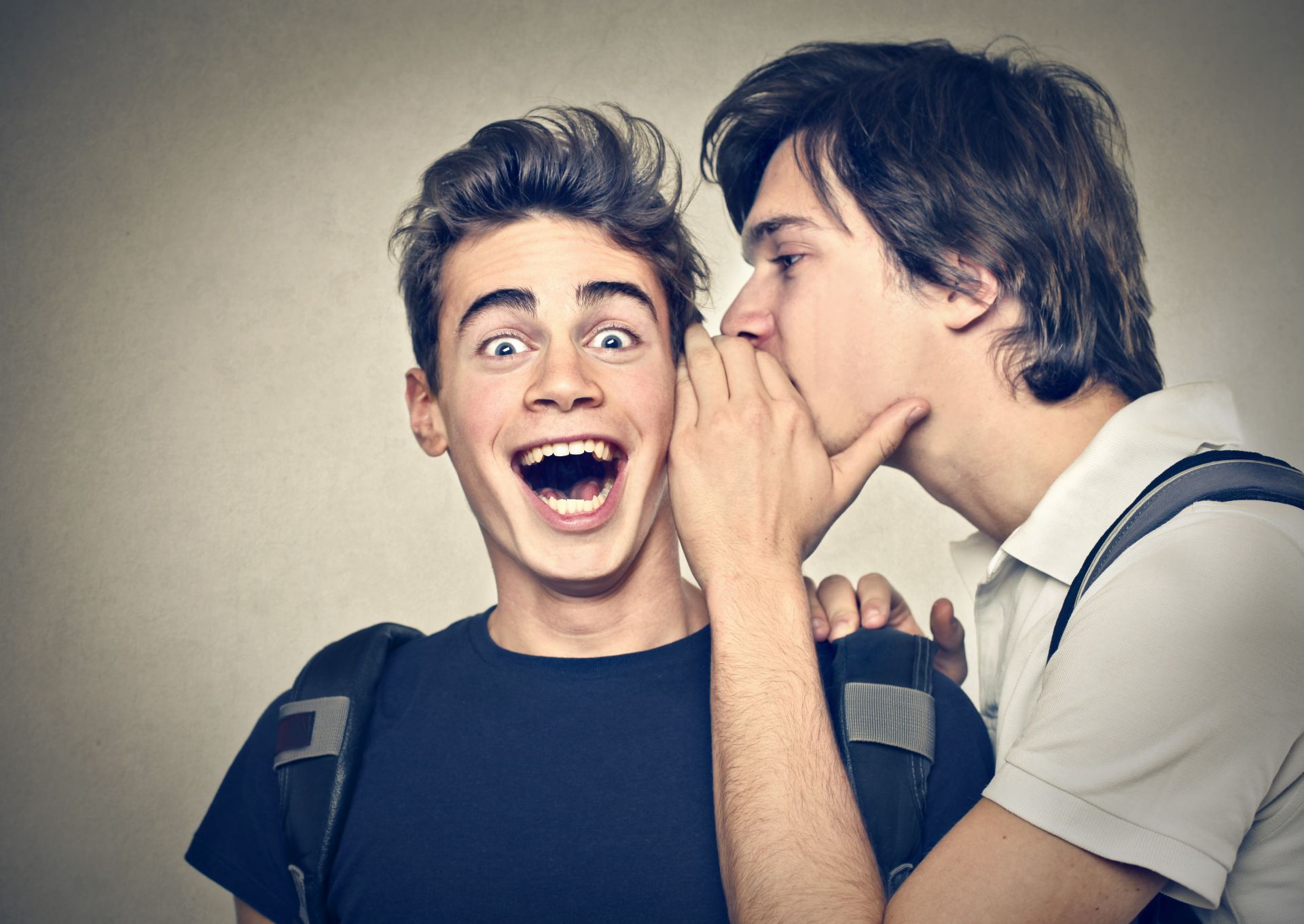 "Confabulation." A big word with big ramifications. When I first read about confabulation, I found it so interesting because it relates strongly to my experience working with individuals with autism and special needs. The very concept is incredibly intriguing yet worrisome until you understand it.
So what is confabulation actually? According to Verywellmind.com confabulation is a type of memory error in which gaps in a person's memory are unconsciously filled with fabricated, misinterpreted, or distorted information. When someone confabulates a memory or a piece of information, we aren't receiving the whole truth. This is troubling if we are asking our child to recount an event that happened at school or at work because it might not be the complete story but rather only a partial interpretation of what actually happened. They may even tend to recall only the last thing they heard about an incident rather than what transpired. The problem is a piece of the truth is not the whole truth.
As parents and educators, we need to understand confabulation is a very real phenomenon and the importance of not jumping to conclusions in situations. Our children will likely tell us the truth, but it may unintentionally only be a partial truth. According to an infographic in Verywellmind.com symptoms of confabulation are:
• A lack of awareness that a memory is false or distorted
• No motivation for deceit or to lie
• Misremembered information based on real memories
• Stories can range from plausible to completely unrealistic
Now that you know what confabulation is, it's important to remain aware in situations where knowing the whole truth is paramount. When your child comes home from school and tells you a story about a fight in the cafeteria, you might consider getting different perspectives from others who were present. Your young adult child tells you about a harassment incident at work, it might be prudent to contact the supervisor on duty not because you don't believe your child, but rather to get the full scope of the situation.
Some simple steps that you can take to help your child more accurately recount an experience are as follows:
1. Give them time to process. Let them think about a situation before you ask questions.
2. If they are able, have them write down the details as soon as possible rather than recount them verbally.
3. Ask specific leading questions about a situation. Re-orient them to the situation and help them think through exactly what happened.
Your child should always feel confident in sharing information with you and knowing that you take their word seriously. Getting to the truth - the whole truth- is always important, but your child may be unable to recount their story with certitude or there may be more to the story than they can aptly explain. Remember, confabulation is not intentional lying.
Source:
Spitzer, David, et al. "Confabulation in Children with Autism." UCL Institute of Cognitive Neuroscience, 5 Oct. 2016, core.ac.uk/download/pdf/79541374.pdf.
WENDY DAWSON - FOUNDER & CEO
Hi! As a business leader and a proud stepmother to a young adult diagnosed with autism at two years old, my journey into the world of autism has been an eye-opening and transformative experience. Over the years, I've had the privilege of meeting countless inspiring mothers who walked the autism path before me. Their invaluable insights, tales of determination, and lessons on harnessing the immense potential of children with autism - even in the face of limited resources - opened up a new universe to me.
I wholeheartedly hope that my personal journey and the experience I've gained can light your path if you're on a similar special journey. When my stepson received his diagnosis almost a quarter-century ago, the autism rate was about 1 in 1000 children. The lack of resources in our area was unacceptable, which motivated me to create Social Motion Skills, a non-profit with a mission to equip children and young adults in our community with vital social skills.
The growing demand for what Social Motion Skills offered led to its merger with The Center for Pursuit in 2022, ensuring sustained and invaluable services. Over the decades, I've been part of numerous research endeavors concerning the social skills development of neurodiverse individuals. Additionally, I offer consultation services and present talks on varied topics, from special needs journey maps, the importance of creating your "village" and transition to independence, to non-profit management and strategic planning.
With Spectrum Linx, our ambition is to present our amazing team's collective knowledge in a manner that's digestible, affordable, and within everyone's reach. We aspire to be the go-to for families offering them the wisdom of those who've gone before. I sincerely hope Spectrum Linx can be your guiding light, ensuring you find the much-needed support and love on your path.
I invite you to connect with me directly at
[email protected]
or touch base on LinkedIn.
BRANDI TIMMONS, MED, BCBA, LBA
Hi! I'm a Licensed Board Certified Behavior Analyst and a TEA-certified special educator. My passion for working with autistic individuals started in the classroom when I realized how much kids could accomplish when we are looking for their strengths and providing the right supports. I now have almost 20 years of experience working with individuals with autism – 15 of those in public school classrooms.
I enjoy writing social skills curricula and producing educator and parent trainings. I particularly love creating new programs to serve those in the autism community. I have been published in Autism Parenting Magazine and served as co-principal investigator on several research initiatives in conjunction with the University of Houston and AMA National Conference speaker.
I believe in creating a climate of high expectations for individuals with autism and similar neurodiversity. We must work together to reduce judgment, bias, and bust the stereotypical myths that are all too common. I love sharing knowledge and having breakthrough successes because my data is better than opinion! I love coaching, teaching and training! Welcome - you've found your village!
STEFANIE RODRIGUEZ, ED.D.
Hi! I'm Dr. Stefanie - a former special education teacher and campus administrator for grades K-12. My education background taught me how to support various learning styles and the social-emotional needs of individuals with Autism, intellectual disabilities, and behavior disorders. I am passionate about helping those with autism and similar special needs because I have family members and loved ones with similar diagnoses and struggles. I personally understand the need for services outside of education and after formal education ends. I fill this on-going need through my Coaching program!

My coaching prepares individuals (and their families) for post-secondary education opportunities, employment, and independent living. Through coaching, I help individuals achieve independence and self-advocacy so they can enjoy a life that is most meaningful to them. The coaching experience guides individuals to learn practical skills necessary to thrive independently in the world around them - at a pace that is comfortable and in conjunction with other supports that may exist. Currently, coaching is provided to individuals transitioning out of high school and in other stages of adulthood.
In addition to providing individual support, Dr. Stefanie partners with school districts, early childhood centers, and non-profit organizations to spread awareness on neurodiversity through education and training. Stefanie is committed to assisting neurodiverse individuals achieve personal success!
I'm Lorraine Klim, an educator passionate about supporting families and communities seeking to increase inclusivity and acceptance while implementing support systems to bring out the best in everyone. My career path has led me through opportunities and experiences that have developed a personal affinity and capacity to successfully develop programs, training, coaching, and support to carry ideas from design to execution. In my last two positions, I expanded existing Autism support classrooms and public school district programs using research-based practices and protocols. This includes being the co-author and developer of a Texas Education Agency grant to provide services to students with Autism. This million-dollar grant involved a co-op of school districts along the Texas Gulf Coast that were identified as needing weekly support and coaching to develop an Autism program that did not exist. We were awarded the grant and successfully implemented services! My passion around the design, development, and execution of training projects, especially regarding focus, action, and accountability for those with neurodiversity is now available to you!
DANIEL DURANY
Daniel is a dedicated advocate, speaker, author, and editor specializing in Autism Spectrum (AS). Drawing from his personal experience with AS, he has become a passionate voice for those living with the condition and those interacting with them. Daniel actively contributes to the community by volunteering with FEAT (Families for Effective Autism Treatment), where he initiated an adult support group for those with Asperger's.
In his public talks, Daniel delves into his own life story, navigating audiences through his childhood, romantic challenges, and professional hurdles. His presentations are punctuated with practical advice, utilizing approaches such as ALT (Appreciation, Listening, & Trusting), Branching Out, and Non-Branching Out to help people on the autism spectrum relate to others. Daniel's insights offer valuable perspective on the complexities of autism spectrum disorder, providing both awareness and hope through his personal narrative.
In 2013, Daniel was recognized for his contributions when he was appointed by the Governor to the Texas Council on Autism and Pervasive Developmental Disorders. He also served as the Keynote Speaker for the Texas State Autism Conference. Since then, he has expanded his speaking engagements throughout the country, spreading knowledge and understanding about AS.
Through listening to Daniel, individuals gain a more nuanced comprehension of the challenges faced by individuals with Asperger's, including communication barriers, transition from high school to college, sensory issues, and emotional difficulties. Equipped with the knowledge that Daniel imparts, educators and parents are better prepared to create robust support networks and effective strategies that facilitate academic, emotional, and physical well-being.